Firearms Engraving with Fiber Laser Markers
Tackle your ATF marking and serialization requirements.
Fiber laser engravers are the perfect tool for compliance with strict ATF National Firearms Act (NFA) requirements for firearms marking. Our lasers give you the power to engrave serial numbers and other identifying information, with intuitive software that makes serialization a breeze. We'll get you up and running quickly with an economical, reliable, easy-to-use marking solution that fits your budget and marking requirements.
Why choose a Dapra firearms engraver?
Engrave before or after anodizing, Cerakote processing or other custom coating
Makes data matrix code marking for UID/MIL Spec 130 compliance a breeze
Great for decorative engraving and firearm customization, including logos and other artwork
Mark stainless steel, cast/forged steel, aluminum, titanium, copper, iron, brass – even plastic
Large safety cabinets and open configurations make it easy to mark rifles and other large items
Easy-to-use software included with every system to get you started quickly marking text, logos, data matrix and QR codes, and much more; easy serialization and data import options
Dapra is a vision and verification expert
Onsite and virtual consultation, installation, training and support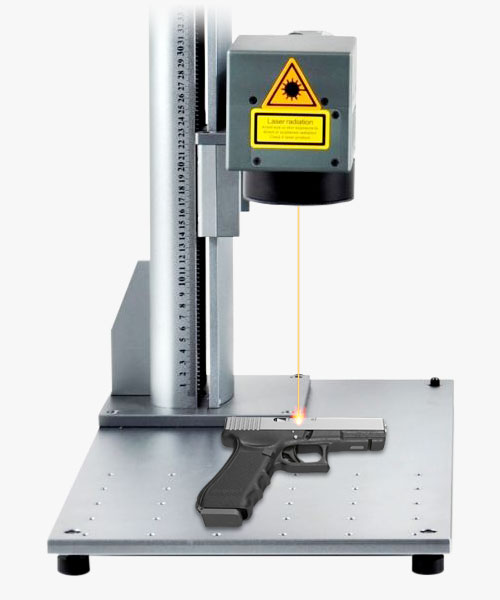 Assault rifles, automatic weapons, rifles, pistols, handguns and other firearms
Frame, receiver, barrel, pistol slide, sight rails
Silencer tubes, adapters and end caps
Gun parts, ammo clips/magazines, holsters and military weapon subassemblies
Check out our laser's deep engraving capabilities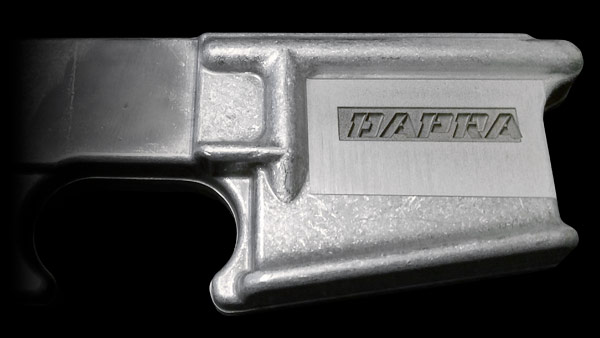 Resources for ATF firearms marking:
If you're looking for a partner who truly understands ATF firearms marking standards and will take the time to discuss your application, you've come to the right place. It's important for us to understand your needs so we can provide the best technology. Once we've sold a system, we will be there to support you from installation to training and ongoing tech support. We've been providing quality marking and traceability systems since 1983 – how can we help you? Contact us using this form for a free marked sample or system demo. Or, click here to find your local sales rep.
All fields marked with a * are required.
Let's Discuss Your Requirements!