Vision & Mark Verification
Reading and verification of 2D Data Matrix, UID, UDI, QR and linear barcodes.
Component traceability is often a key component of efficient manufacturing – and in certain industries can be absolutely critical to your success. Marking your parts with a linear barcode or 2D data matrix code is only the first step. A failure to read and verify those marks can be costly, slowing production lines, incurring additional costs for rework, or even scrapping the product due to the failure.
Whether you need to verify to an ISO standard, industry standard or simply confirm that your code is readable, Dapra has the vision products to give you the peace of mind that your marking is accurate.
Dapra can help you understand vision & verification
Hand-held barcode scanners and verifiers
Fixed station verifiers
Inline mark verification technology
Use a verifier to assign an overall grade to a code based on measurements of several quality parameters that affect readability
Pinpoint a code's problem areas when quality starts to decline and take corrective action before it's too late
Dapra has more than 35 years of experience supplying marking and vision technology
We are experts in Data Matrix codes and marking to ISO, DoD/MIL spec, ATA Spec 2000, AS9132, NASA and other industry-specific specs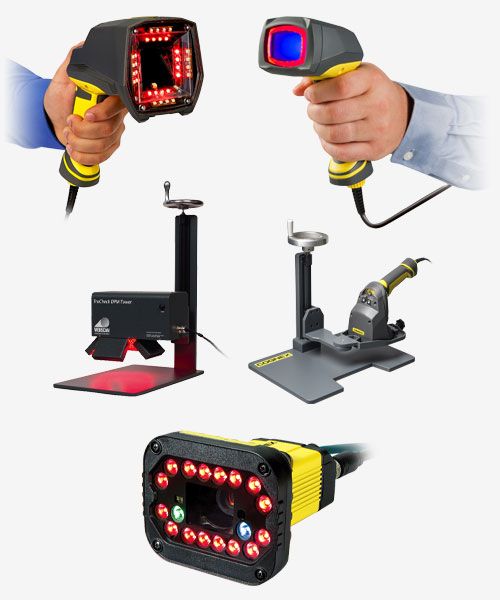 Barcode Reading & Verification Products