CNC Machine Part Marking Tools
CNC marking tools are designed for use in vertical/horizontal CNC machining centers and CNC lathes. They can be an affordable alternative to secondary part marking solutions, especially in job shops, machine shops, etc.
Our standard CNC marking tools are detailed in the links below. Please feel free to contact us to discuss the best solution for your CNC setup and marking requirements.
CNC Marking Solutions from Dapra: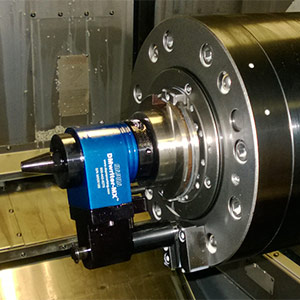 DMwriter™ MX Dot Peen CNC Spindle Marking Tool
Economical, mechanical spindle marking tool that is easily integrated into vertical or horizontal machining centers, milling machines and equivalent CNC machines with a rotating spindle. Does not require electrical or pneumatic input for operation.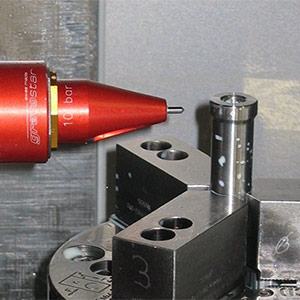 Gravostar Pneumatic/Coolant-Driven Vibro Peen CNC Machine / Lathe Part Marking Tools
Pneumatic or coolant-driven tools for vibro peen part marking directly within a CNC machining center, lathe, etc.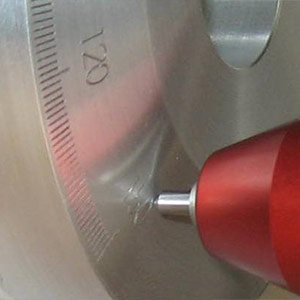 Gravostar Scribe CNC Marking Tools
Pneumatic or coolant-driven tools for scribing / engraving parts directly in CNC lathe machines and conventional milling centers.