Pneumatic Part Marking Systems
Pneumatically actuated part marking systems operate at a high speed and are capable of creating very deep marks, even in hard metals. These heavy-duty systems stand up to the harshest industrial conditions, and they provide great detail when marking logos and graphics. We provide a full line of bench-top, portable and integrated pneumatic marking solutions from Sitel MK3. Many models feature integrated touch-screen controls, with easy-to-use software.
Sitel Pneumatically Actuated Vibro Marking Tools: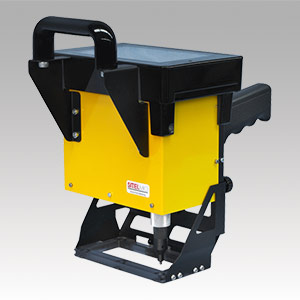 Portable Pneumatic Marking Systems
Compact, portable, pneumatically actuated part marking machines with integrated 7" touch-screen programming panel. Optional mounting column available for use as a flexible combo system.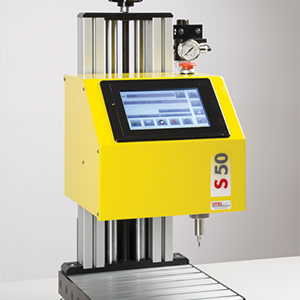 Bench-Top Pneumatic Marking Systems
Completely self-contained, pneumatically actuated bench-mounted marking systems featuring an integrated 7" touch-screen programming panel.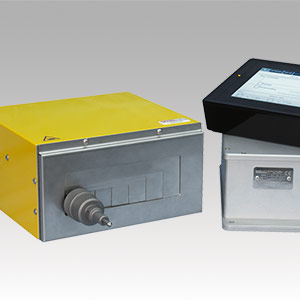 Pneumatic Systems for Integrated Production Line Marking
High-performance, pneumatically actuated part marking systems designed for integration into automated production lines and robotic islands – even in harsh environmental conditions. IP65 protection available.