Portable / Hand-Held Part Marking Systems
Portable or hand-held marking systems are ideal for marking large or heavy parts that cannot be easily moved to and/or positioned on a bench system. Ideal for marking pipe, tubing, casting, valve bodies, large frames, etc.
Hardware is available to convert many portable marking machines into bench-top configurations. Combination bench / portable part marking systems are also available, offering quick, no-tools changeover between configurations.
Portable Marking Solutions from Dapra: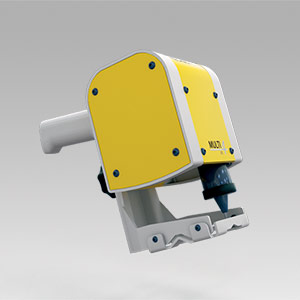 Multi 4 G Hand-Held Dot Peen Marking Gun
Light and fully portable, yet robust. Can be used in workshops as well as outdoors to mark parts that cannot easily be brought to a fixed station.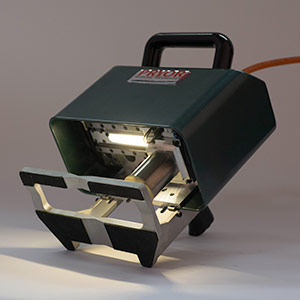 PortaDot Hand-Held Dot Peen Marking System
Ideal for taking the marking system to the part or work piece. Advanced, portable solution that is very user-friendly.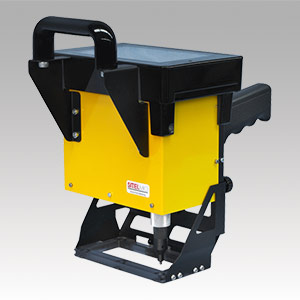 MK3 Portable Pneumatic Dot Peen/Vibro Peen Marking Systems
Compact, portable, pneumatically actuated part marking machines with integrated 7" touch-screen programming panel.