Combo Portable + Bench-Top Part Marking Systems
Combo part marking systems allow users to quickly change between bench-top and hand-held/portable configurations, making them the most flexible systems for marking both small and large parts. These combination systems can typically be changed over from portable to bench-mounted in seconds, without tools.
Combo Marking Solutions from Dapra: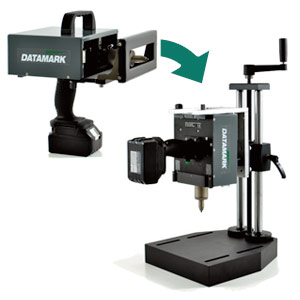 Datamark MP-Combo Series Dot Peen Markers
For the ultimate in flexibility, pair any Datamark cordless Mobile series or pneumatic Portable series hand-held marker with our robust column/base for precise bench marking. Quick, no-tools changeover from hand-held to bench configuration.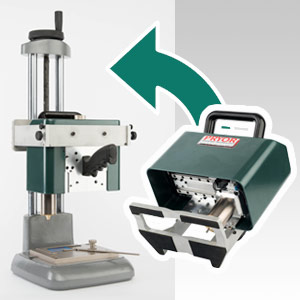 PortaDot Hand-Held Dot Peen Marking System
Ideal for taking the marking system to the part or work piece. Advanced, portable solution that is very user-friendly. Mounts for easy bench marking on optional column.